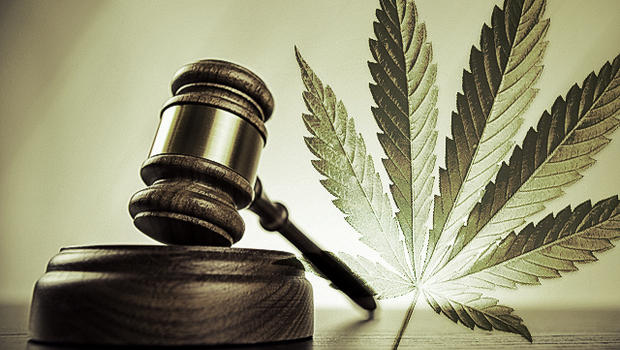 In 2018, the California Legislative Assembly made more than 1000 bills brought into effect as laws after the signature of Governor Jerry Brown on various issues like net neutrality, environment issues (plastic straw), etc. We should say that the issue of cannabis was indeed a side stone and nothing much was done regarding the subject except a few bills to provide minor language clarity to the Medicinal and Adult-Use Cannabis Regulation and Safety Act (MAUCRSA). A few others dealt with the creation of new licenses, regulations, and programs. In this article, we shall look into some of those bills related to cannabis that has been passed and will be effective in 2019.
Assembly Bills Regarding Cannabis
1. AB 106(Committee on Budget) Cannabis and AB 1817
These bills gave the authority for authorities who issue cannabis licenses to get access to criminal history information from the federal agencies. Also, the Department of Justice can also transmit the fingerprint images of the applicants for cannabis licenses and other related information to the Federal Bureau of Investigation (FBI).
2. AB 710 (Wood)
As you might know, Cannabidiol or CBD is one of the compounds present in cannabis which is non-psychoactive, i.e., it does not induce highs.
This bill authorizes physicians, pharmacies and other people with healing licenses to prescribe medicines with CBD and also dispense them as long as those products are approved by the federal Food and Drug Administration (FDA). More and more researches now confirm that Cannabis or CBD, in particular, has many medicinal properties and may have the potential to heal ailments like epilepsy, cancer, etc.
3. AB 2215 (Kalra)
Cannabis infused medicines are also becoming popular among the pet owners. In fact, there are special CBD treats available in the market especially made for pets. A clinical study promises a positive outcome of CBD administration on dogs with epilepsy.
AB 2215 prohibits any veterinary doctor who has any benefit from the Cannabis licensees or whose immediate family member has a MAUCRSA license from prescribing cannabis products to an animal patient. If he/she is found violating this law, the Veterinary Medical Board has all the rights to revoke his/her license.
4. AB 2721 (Quirk)
If you grow cannabis for personal recreational use, this is something you should know. This law empowers cannabis growers for personal use to get their plants tested and know what they actually consume.
AB 2721 allows the testing laboratories to test cannabis from private growers and provide them with valuable information regarding what they consume and prevent them from consuming potentially hazardous substances.
5. AB 2899 (Rubio)
This law pertains to the advertisement of cannabis and its products in California by cannabis businesses who have canceled licenses. It prohibits such companies from advertising or marketing their cannabis products.
6. AB 2914 (Cooley)
This law is coming into the legal scene to ensure that people get hold of cannabis only from those who have legal licenses to sell cannabis and its products, given the findings that black cannabis market is still perceived to be profitable in many ways.
AB 2914 pertains to alcoholic beverages containing cannabis. Existing laws already prohibit cannabis licensees from selling alcohol. But with this law coming into force, alcoholic beverage licensee also cannot offer, sell or provide any cannabis products with alcoholic beverages, including alcoholic beverages containing THC, CBD, hemp, etc. This, however, is silent about the use of cannabis with steroids, another controversial combination.
7. AB 3067 (Chau)
There is a list of products that the law prohibits from marketing to minors over the internet. AB 3067 adds cannabis and its products to the list. So, cannabis businesses can no longer market their business or products to minors on the internet, be it on the web, applications or games.
8. AB 2402 (Low)
Existing laws require that the cannabis sellers maintain official records of each and every commercial cannabis transaction.
AB 2402 prohibits the cannabis licensees from giving out the personal information of their customers to third parties. This law, however, has two exceptions: first, in connection to processing the payments and second, to the government officials like the police who are performing their official duties.
9. AB 2020 (Quirk)
This law empowers the local administrative jurisdictions with the authority to issue temporary licenses to cannabis events at the venues they wish to permit. In order to get a temporary license, the applicant should have a valid license from the Bureau of Cannabis Control.
Senate Bills Regarding Cannabis
1. SB 1294
SB 1294 also has the name California Cannabis Equity Act of 2018. According to this, the Bureau of Cannabis Control has to undertake an equity programme to provide grants to eligible local jurisdictions to assist local equity licensees and applicants. Governor Brown's budget has set aside $10 million for this cause.
There were also some other minor Senate Bills passed like SB 311 (Pan) to regulate the commercial cannabis activity and its movement, SB 1459(Cannella) to regulate the provincial licenses, etc.
These were the amendments in the cannabis laws which are already approved in 2018 and are all set to come into force in 2019. These bills, as usual, a step forward to make sure that there is a proper use of cannabis and its products keeping the welfare of the citizens in consideration.
Article originally by Kathy Cooley at Online Medical Card 12 /28/ 2018

https://greentours.com/wp-content/uploads/2019/01/marijuana_legal_gavel.jpg
350
620
greentours
https://greentours.com/wp-content/uploads/2017/12/logo-green-1.png
greentours
2019-01-03 22:15:48
2019-01-03 22:18:05
Changes in Cannabis Laws Taking Effect In 2019